Introducing Herefordshire Selection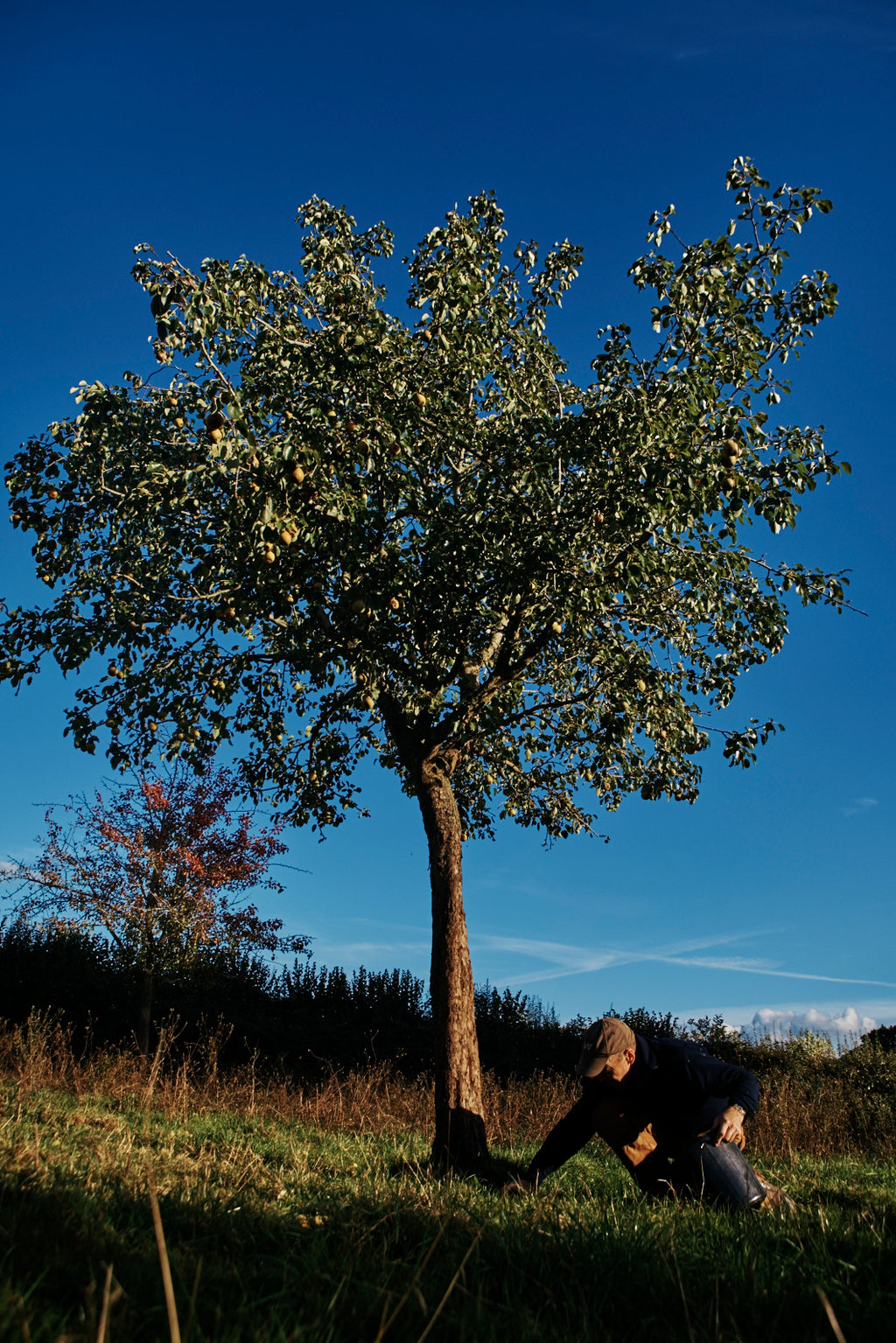 Hello,
We are rolling out fantastic new selections for you! 
Our Herefordshire Selection contains six of the most wonderful ciders and perries all from the largest cider making county in England.
"All Herefordshire is become, in a manner, but one orchard," the diarist John Evelyn wrote in 1662. Herefordshire is a heartland of many of the finest traditional cider apples, rife with tannic complexity and localized nuance. 
Historically it has long been known for the complexity of its cider, as well as their aging potential, they can be some of the richest and most complex ciders made anywhere.
Our Herefordshire Selection includes:
Little Pomona  Old Man & the Bee 2017
Named in honour of retired farmer Mark Murray who planted the Little Pomona orchard, and the many bees and other little helpers that assist its pollination.
Cider is still, dry with slatey tannins. It has a clear perfume and an enticing nose of honeysuckle and straw with notes of spice and plums it remains a purest expression of the season and the harvest.
Little Pomona Art of Darkness 2016
Its name derives from the long period of time it spent in the dark; namely 10 months in tank, 14 months in barrel and then 11 months in bottle before release. 
It contains Ellis Bitter (95%); and a small percentage of Foxwhelp (5%), which were fermented in ex Speyside Whisky oak casks. Ellis Bitters is a beautiful variety of apple that takes a long time to release it's charms, hence the long and slow ferment. 
The resulting cider is light, pristine, delicate and pretty - even reminiscent of an orange wine.
Gregg's Pit Brandy, Hendre Huffcap & Winnals Longdon 2018
All the perry pears in this blend are sourced from a single orchard of young trees planted in 2000 on gently sloping, south facing land at Frogmore, Pontshill in Herefordshire. 
Perry has light golden colour, clean notes of gooseberry and lime citrus to nose and palate with slight acidity to finish it's naturally sparkling, medium dry.
It contains Brandy (30%), Hendre Huffcap (10%) & Winnals Longdon (60%).
Gregg's Pit Yarlington Mill & Dabinett 2018
Apples come from Gregg's Pit home orchard in the village of Much Marcle, Herefordshire, dates from pre-1785 and comprises a mix of very old (>250 years) standard perry pear trees and younger standard cider apples (25-75 years). Some of the apples in this blend are sourced from Greta Moorcourt Farm orchard, less than half a mile away. This Cider is made from two apple varieties predominant one is Dabinett at 60% and Yarlington Mill 40%. 
Resulting cider has notes of toffee apple and butterscotch, it's  phenolic and slight acidity on finish with medium tanins - think west coast malt.
It's a still, single variety medium dry fine perry. It has notes of apricot with nice acidity and a nice bitter tail with a dusting of tannins none too few but none too much. Soft sweet rhubarb on the nose, it was fermented with wild yeasts. It goes well with hard cheese and white fish.
Oliver's The Next Big Thing 2018
Think of this like a light dessert wine, the cider version of a Moscato; sumptuously naturally sweet (thanks to Keeving) and lightly sparkling. It's a deep, rich amber liquid that sits bright in the bottle. Pours with fine spritz and settles quickly in the glass. Beautiful full apple nose of baked apple and apricots. Gorgeous deep red juicy apple richness with bright balancing acidity and full, robust backbone of tannin.
CLICK HERE to buy our Herefordshire Selection.
Find out more about the Herefordshire orchards in the book: Fine Cider: Understanding the world of fine, natural cider; available HERE.